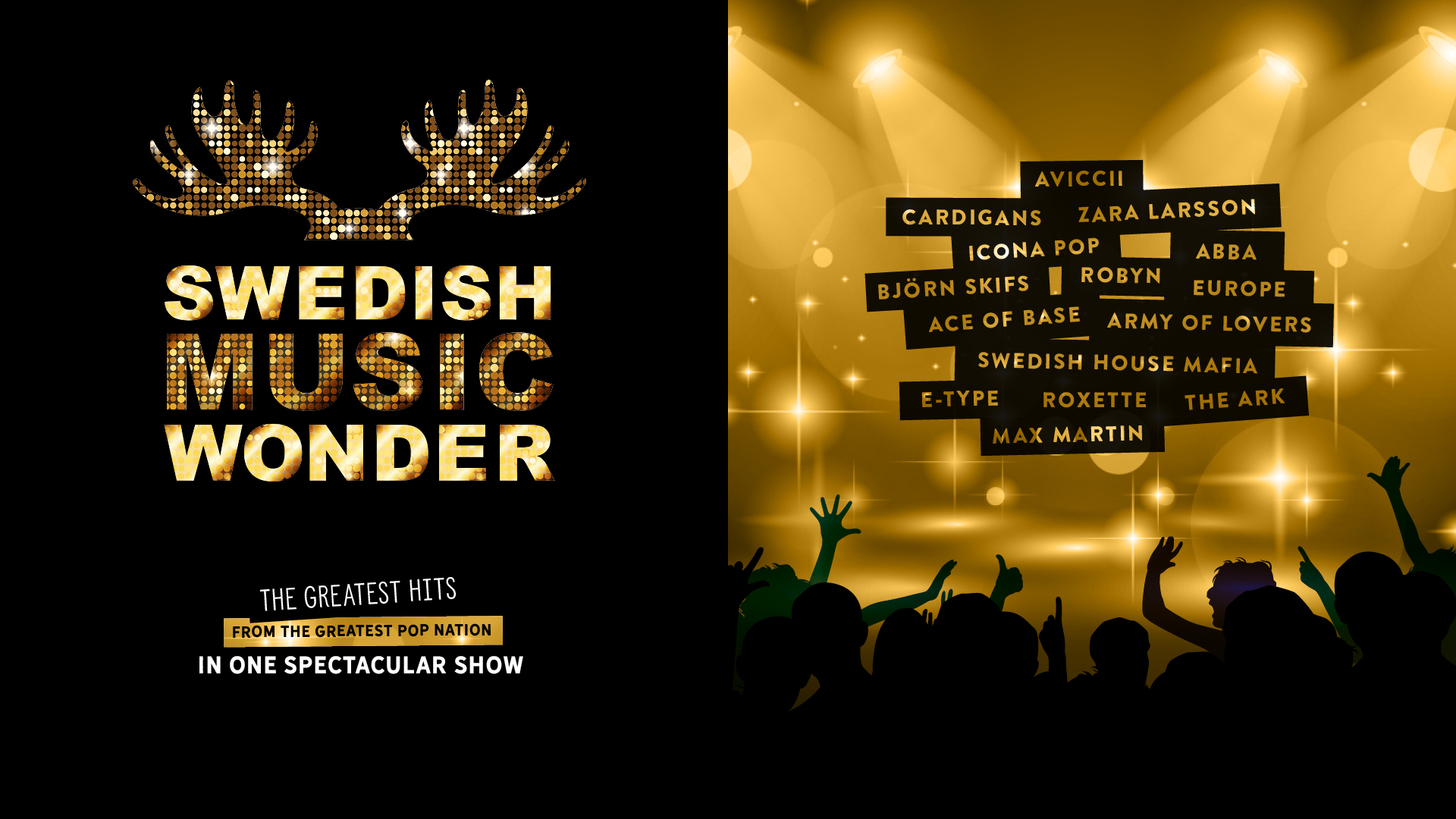 SWEDISH MUSIC WONDER
Pamala Production has been producing shows and concerts for more than 10 years. 
Thousands of people have seen our live and TV productions, which have starred some of Sweden's most beloved artists. 
We've now put together a new show based on the greatest hits of the Swedish music industry: Swedish Music Wonder!
Pamala Produktion har producerat shower och konserter i mer än 10 år.
Tusentals människor har sett våra live- och tv-produktioner, med några av Sveriges mest älskade artister.
Vi har nu skapat en helt ny show baserad på det svenska musikundret: Swedish Music Wonder!
Med låtar från ABBA, Roxette, Ace of Base, Europa, Icona Pop, Avicii – och många andra som har spridit svensk musik runt om i världen – har vi skapat en spektakulär internationell show med hits från den fantastiska svenska musikskatten.
På scenen denna kväll ser du våra fantastiska artister:
Johanna Beijbom – Diggiloo, Mello mm
Anders Fernette – Vinnare av Fame Factory, Mello mm
Karolina Laang – Turnerat världen runt med ABBA-bandet Arrival mm
Helena Hvistendahl Philipson – Även hon turnerat med Arrival världen runt
I bandet några av Sveriges bästa musiker:
Miko Rezler – Trummor
Leif Ottebrand – Klaviatur
Stefan Jonsson – Gitarr
Martin Lindqvist – Sax, Klav, Percussion, Kör
Peter Mjörnestrand – Bas, Kör